White Label Cryptocurrency Exchange
So, one of the most important advantages of a white label software package for cryptocurrency exchanges is that it allows people to use their Bitcoin to purchase new altcoins. Additionally, users can use fiat currencies or cryptocurrency to trade their favorite assets. There are a few different ways to start a crypto exchange, but one of the most efficient and inexpensive ways is to use a white label solution. With a white label solution, you can get your exchange up and running quickly and with relatively little hassle. You don't have to worry about building the platform from scratch or dealing with all the regulatory issues – that's all taken care of. All you need to do is choose the right white label solution provider and customize the platform to suit your needs.
It allows them to create their digital marketplace by focusing on the business logic, plugging in their branding, and adding functions as necessary. The whole point of developing a white-label cryptocurrency exchange is to allow crypto companies to enter the world of trading and blockchain technology without developing their own. It saves them time, money, and resources that would otherwise go into establishing a brand new exchange. White label exchanges are useful for companies who want to get into cryptocurrency without having to start from scratch. They allow them to leverage the experience of someone else who has already done the work of creating their platform and building it out with all the necessary tools needed for success. White labels allow new crypto exchanges to get up and running quickly, while still benefiting from the expertise of someone else who has already done this work before them.
How Does Our Whitelabel Crypto-Exchange Solution Work?
To use decentralized exchanges, you must have a decentralized exchange compatible wallet, which you can connect to the exchange. Take ZeroX, for example, which allows you to convert one cryptocurrency to another by taking maker and taker orders. The protocol takes your order from your wallet and connects to a smart contract, executing an atomic swap that instantly transfers funds from one token to another. In this quick process, the maker and taker orders are moved to the appropriate wallet. In order to turn Ether into a token, you have to wrap it in a smart contract that has a one-to-one relationship between your smart contract and the Ethereum or WETH balance. As the name implies, white-label means a product or service made by one company that another company can purchase and rebrand according to their preference and needs.
Legal, Marketing, Sales, Operations, Finance, Liquidity and Technology. Each cryptocurrency wallet is only accessed via a single private key. Ready to bolster liquidity on your newborn exchange with technical connectors to major crypto liquidity providers. We attracted six-figure investments at the stage of RnD for our products. Thus, our clients get access to the most expensive developments on the market at the price of mainstream products. White label exchange software saves you the trouble of investing in your own staff for software fine-tuning and support — all such operations will be performed on the vendor's side.
The rapid growth of the cryptocurrency market has sparked interest among entrepreneurs and investors seeking to capitalize on this opportunity. To meet this demand, white-label crypto exchange software has become a popular choice, offering cost-effective and efficient solutions. It is the name of a ready-made protocol that allows any company to launch a fully-functional crypto exchange platform. These systems combine different features, including buying, selling, trading, holding, and converting digital currency.
Many businesses have started their own White Label Cryptocurrency Exchange Script to earn better returns. Cryptocurrencies are boosting the financial sector and leading the top businesses in the blockchain industry. The white label solutions are frequently used in the development process lately. A white label crypto exchange is a type of cryptocurrency exchange that allows other companies to create their own crypto exchanges. It's also a company that can provide all the necessary services and software needed to run an exchange.
To become a successful crypto entrepreneur, you can start a cryptocurrency exchange using our cryptocurrency exchange software. Users can buy and sell digital assets and cryptocurrencies on cryptocurrency trading platforms. You can become a successful capitalist by creating your own bitcoin exchange.
Monitoring is made easier by powerful and productive visualization tools. This is a cryptocurrency exchange that offers a variety of assets for sale and trade. Besides being able to trade and buy multiple types of cryptocurrencies, the platform also provides white label crypto exchange solutions users with a variety of services and products. Creating a cryptocurrency platform is a complicated process, but before you decide to create one, you must have a clear idea regarding which type of cryptocurrency exchange you are going to build?
Cryptocurrency Exchange Software Vs. White Label Cryptocurrency Exchange Software
This is because cryptocurrencies are easily tradable and can be exchanged for other currencies or goods. That's where white label cryptocurrency exchange software comes in, which can also be called a white label trading software or an automated crypto trading app. The white label cryptocurrency https://xcritical.com/ software provides for a crypto-to-crypto exchange, crypto wallets, and even a crypto marketplace where anyone can trade their cryptocurrencies. Next-generation FIX bridge which aggregates multi-asset liquidity of Tier 1 liquidity providers and cryptocurrency exchanges.
SoluLab believes in analyzing every possibility and finding the best way to offer our clients world-class custom software.
There is no need to spend time researching web studios that will create high-quality design for you.
Online platforms make the process of establishing an account incredibly simple, as people need a reliable e-mail address and a secure payment method.
ChainUP provides a comprehensive set of derivative management solutions, all of which are backed by tremendous liquidity from over 300 exchanges.
Tradexpro Exchange is a complete Crypto exchange platform that is developed with Laravel, MySql, and Nextjs.
That's great news for everyone who wants to get into the crypto space, but it can be a challenge to navigate all the options.
Due to some financial intermediaries, people buy stocks at high prices. However, the emergence of digital assets has now reduced the role of brokers. Most enthusiasts believe having an efficient exchange can solve all their problems.
Get your daily dose of crypto and trading info
The user interface is one of the most important aspects of any cryptocurrency exchange software since it's responsible for helping users navigate through the process. Because your white-label cryptocurrency exchange software will be entirely customizable, you can choose how you want your UI to work. Crypto is still a new and unique industry, and it's time for cryptocurrency companies to take advantage of the many benefits of white-label software. For starters, businesses have access to an entirely different set of customers when they opt for white-label software.
HashCash Consultants is an internationally recognized leader in providing white-label exchange solutions. HashCash is rated the top blockchain development company by global research and review firms. White label crypto exchange solution provided by HashCash Consultants is sought after by institutional crypto firms globally. With footprints across the globe, HashCash pursues excellence in developing secure and robust crypto exchange solutions.
As a result, potential customers will see it as an authoritative source of information about the crypto industry. Businesses can focus on providing quality assistance, as they do not need to worry about the back-end operations of the digital currency exchange. It helps business founders to provide users with the best exchange experience. Pick the regulation- To make sure your platform operates properly; regulation of the financial industry is crucial. The laws regarding cryptocurrencies, such as the taxation and business model, affect the business.
Other Related Services From Rejolut
Kucoin is a high-functioning software product that allows users to easily trade a wide variety of cryptocurrencies. Its robust core trading engine and asset security management tools help keep its users' funds safe and secure. It also acts as a white label exchange, which allows it to continue adding new currencies.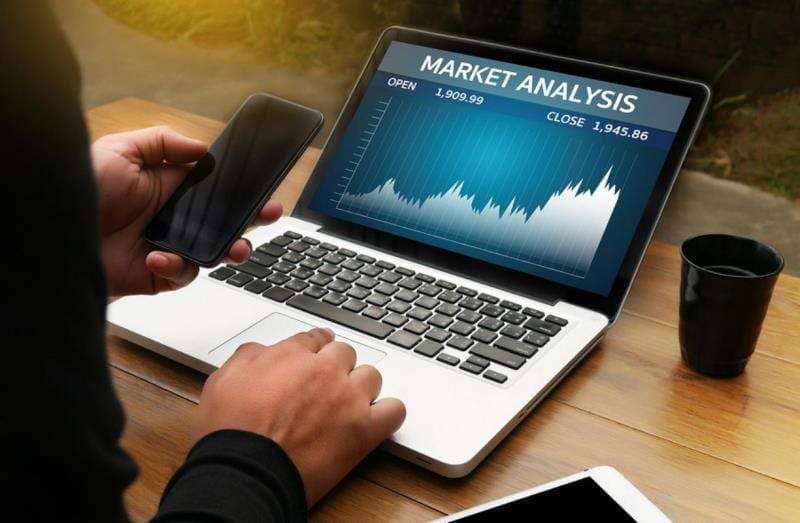 We are not a liquidity provider, but our white label solution allows you to connect any number of liquidity providers independently depending on your objectives. You'll have prepared connection configurations to all major liquidity providers, as well as flexible tools to work with the quote flow and generate healthy market depth. We let our clients assemble their own perfect solution from a variety of services and features that are included in the turnkey crypto exchange package. This is an instant advantage, gift-wrapped to meet your business needs. Often, the approach to white label digital asset exchange development is limited to just software modules, where the feature set does not particularly differ from manufacturer to manufacturer.
FIAT currency
We offer Blockchain consulting, development of enterprise applications, investment in startups, building developer tools, and education. Our mobile app developers create innovative solutions tailored to your needs. SoluLab's expertise in mobile user-centric experiences is invaluable so that you can gain maximum business traction. Each client requires a unique approach to custom software development.
White Label Bitcoin and Cryptocurrency Exchange Software
Our solutions are combinations of different components that can function as independent modules. If you need separate components of the solution to integrate with other software you already use , we are ready to discuss your options. We use the most advanced security solutions, and update the relevant components depending on the situation in the industry. Whether you are looking for a white label Bitcoin exchange or a multi-asset solution, we have the right functionality for you. The solution supports the connection of 60+ payment systems out of the box, any other connections are available upon request.
The white-label binance clone facilitates the development of binance-like exchange with market-pulling features based on industry trends. They are very productive, always delivered before deadlines, and there was no communication gap. The team developed the product ahead of schedule, and it successfully launched. The vendor's services have motivated the client to develop more crypto-based applications in the future.
A Turnkey Solution for Your Crypto Exchange: The Benefits of White Label Software
It features a minimal deployment time and a ready solution, both of which are designed to aid you in getting your firm off the ground as quickly as possible. You may choose to begin in this fashion, and once you have cultivated a substantial following, you may then choose to develop a more efficient customized platform for your use. TRADEBOX is mainly an advanced cryptocurrency trading software that helps to create the best place to start cryptocurrency trading.